Our 5-Star Google Reviews
Excellent work – I am so glad to have found Louie's Security doors & screens. They were very efficient, clear & concise in their communication to qualify my needs, and fitted a very difficult double doorway that opened in the wrong direction – others had walked away. The installation was an excellent job and I am very happy and would recommend to anyone who wants quality & a job well done. They are one my database for referring.
- Jo Lindo
We have used Louie's Security multiple times. They really try hard to ensure their customers are satisfied and happy. We'll use them again. Special thanks for Ingrid in the office for making everything run so smoothly, and for going the 'extra mile'.
- Tania Waters
We have had most of our windows secured by this business and they were really good nice staff good prices and the installers were excellent. I really recommend them as honest and good workers.
- Chris Rose
If it were possible to give 10+ stars I would! Very easy to deal with, its abundantly clear that customer service is their top priority followed by their competitive pricing.
Thanks again for my vision guard security screen!
- Chris
I had an amazing experience with these guys. I strongly recommend to reach out to Louis 's security if you have any related issues.
- Tavleen Kour
This was my 2nd job with Louie's Security. Today, the guys installed window grills to my windows. I am very happy with their workmanship and they even vacuumed the areas after installation. Friendly chaps and professional in their work. No shortcuts. Will not hesitate to recommend to anyone. Keep it up, guys!
- Daniel Koh
Louie's Security supplied and installed stainless steel screen doors to our property.
Great service, product and price.
Give 'em a call!
- Jonathan Wipp
Really happy with the services and very professional. My security door is installed on time
- Jemie Effendy
We Work With Australia's Highest Quality Brand To Provide Maximum Protection To Your Home
All of our security screens can be custom made to fit your doors and windows.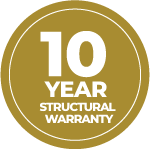 Get complete peace of mind with a 10-year structural warranty, guaranteeing the durability and strength of your security door from day one of installation.
Pick from our extensive range of colour & design options to perfectly suit your home.
We use Australia's strongest security doors, made of 316 marine-grade stainless steel mesh to guarantee durability and shock resistance.
Custom Made Security Doors
We provide ultimate security for both sliding and hinged doors from all methods of forceful entry. Our security screens for doors have excelled all forms of performance testing against Australian Standards (AS) 5039, from impact tests to fire resistance tests. All our door screens are fitted with premium parts and are equipped with a triple locking mechanism. This gives your home that extra level of protection & privacy while not compromising on visibility from the inside out.
Tested to resist all forms of forceful entry (AS 5039/5041)
Corrosion resistant perforated steel
Australian-made, with premium quality materials
Extensive colour options
10-Year structural warranty
Custom made to fit any space of your home
Custom Made Security Windows
Our security screens are custom built to fit all types of windows, including sliding, hinged and louvre designs. These screens have also excelled security tests against Australian Standards (AS) 5039, meaning you can leave your windows open without risking your home's security. Our window security screens also include various safety features such as a quick release mechanism in case of a fire.
Tested to resist all forms of forceful entry (AS 5039/5041)
Corrosion resistant perforated steel
Australian-made, with premium quality materials
Extensive colour options
10-Year structural warranty
Custom made to fit any space of your home
Our Consultation Process
Offload all your security concerns to our team with 50+ years of industry experience. We will provide expert guidance and the best security screen options for your home based on your security needs. John is our senior installation expert who will assist you through our processes, from a FREE comprehensive quote to your security screen installation.
Initial Enquiry
Contact our expert team through an email or phone call and our Office Manager, Ingrid, will learn more about your enquiry. Ingrid will organise a time for our Installation Specialist, John, to visit your property at a time that suits you to get an understanding of your property's security needs.
Comprehensive Consultation & Advice
John will conduct the onsite inspection which will involve taking measurements of your doors and windows, understanding your property and its security requirements, and discussing potential solutions. He will answer any questions you may have to ensure you are fully informed and confident in making a decision.
Fast, Clear & Detailed Quote
We will provide you with a transparent and comprehensive quote based on our onsite inspection for your security screen to be supplied and installed quickly. Our quote has zero hidden costs and will cover every element of the installation to ensure you have full peace of mind.
Complete & Thorough Installation
We will then book a time for your installation and our specialists will conduct a fast and professional fitment with minimal interruption to your day. On completion, we will leave your home clean and spotless!
Why Louie's Security Are
The Specialists You Need
We provide excellent after sales care & long term support
Once a customer, always a customer! When we complete a security screen installation for you, our team is always there to help. This means, in the unlikely situation that something goes wrong, our team are extremely responsive and quick to assist. 
Comprehensive warranty on products & workmanship
We walk the talk when it comes to promising high standards of quality and security with a 10-year manufacturer's warranty and a comprehensive fitment warranty. All this is to ensure our part in providing the best experience for you in case something goes wrong with your security screens. 
Expert advice and fantastic customer service
Our team is passionate about the work we do for our community, which is why you will see our doors installed on homes all throughout Perth's suburbs. We have earned the trust of our community through honest, reliable service and advice and a team that ensures every one of our customers are taken care of.
Family owned business with 50+ years of experience
Our local team has been helping secure Perth households since the 1960's, making us one of Perth's most experienced security screen companies. With decades of experience comes a wealth of knowledge, allowing us to provide expert advice and the most professional, thorough & secure installations.
Quick quotes and fast turnaround time on installation
We pride ourselves in the quality and efficiency of our installations. With our vast experience, we can deliver quotes quickly, and give accurate project timelines so all work is done in an efficient, timely manner.
Extensive selection of colours & designs to match your home
Our security screens will match your home's unique style. Our security doors and windows are custom designed to match the aesthetics of your home, with unlimited unique colours and designs to choose from.
Perth's toughest and most secure security screens
Our security screens are constructed from premium, marine-grade stainless steel mesh, which is an extremely strong and non-corrosive metal. The strong and resilient construction of our security screens has helped them far exceed Australian security standards. Your security screens will be resistant to all forms of forceful entry and longevity will be assured against the harsh Perth weather.
Our Security Screen Installations
A Quick Word Of Advice For Your Home
You and your Family's security is paramount so finding the right team to ensure your home is safely secured is the priority. However, often there is a tendency to chase low-cost solutions that lead to poor installations and use of lower quality materials which leaves their home vulnerable. You also want to ensure the company conducting your installation is not cutting corners, such as using unqualified tradesmen or cheap materials. Our team is fully trade-certified with over 50 years of experience in delivering premium security screen installations across thousands of Perth homes. We are also an accredited supplier of Screen Guard and a member of the National Security Screen Association (NSSA).
Securing Perth Homes For 50+ Years
Louie's Security was established in the 1960's installing security screens throughout Perth. Through the decades, we have built a reputation for being extremely dependable, urgently responding to countless distressed residents that have experienced break-ins. Our company is built upon the reliability, effectiveness, and quality of our security screen installations, resulting in countless repeat customers and referrals. Furthermore, we are a 5-star business on Google and have a fully trade-certified and highly experienced team. If you need guidance with your door and window security, get in touch with our team today and they will help you find the most effective security screen setup for your home.
Get Our Team To Secure Your Home Today!